College Roommate Tips
As the holidays quickly approach, the time to find the perfect gift for your roomies narrows, as does the selection of items in stores. And for a college student on a budget, finding the perfect gift is even more of a struggle.
But not to worry! Rather than panic shopping and selecting an imperfect gift simply because you need to choose something, these 10 budget-friendly gifts to get your roomies for the holidays will give you a great starting off point. So even if you don't find something on this list that suits everyone on your list, you'll have plenty of ideas to run with to ensure you're able to get your shopping done as soon as possible, and with plenty of time to spare!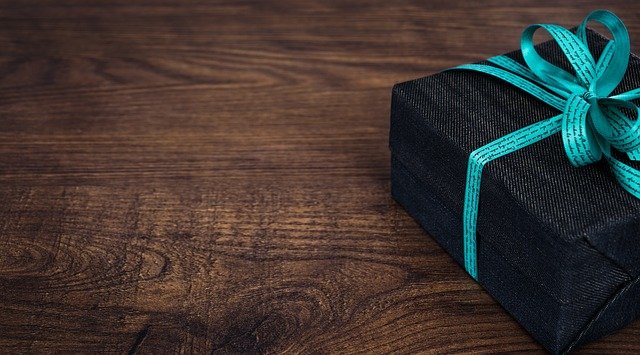 Photo Via Pixabay
1. Memberships
Why get someone a single present, when you can get them a present every month for the next several months? Gifting your roomie a membership is a great way to remind them that you not only know them well but that you also went above and beyond in getting them the gift that keeps on giving.
Membership plans can be as expensive or inexpensive as you'd like, with 3-month plans being the most inexpensive and 12-month plans being the most expensive. Plus, there is such a wide array of options to choose from when considering a membership for the holidays.
You can opt for food or drinks with a meal kit service or wine delivery service, or you can even opt for monthly coffee delivery services that provide coffees from around the world.
If you want something more unique, there are also services that provide monthly makeup subscriptions, monthly clothing subscriptions, and even monthly book subscriptions. So whatever your roomies' likes and dislikes, there's a service for that!
2. Household Goods
Odds are you've heard your roomies mention things that they need while going about their day to day lives at your house/apartment/dorm. Rather than brushing these off, start keeping a list of items they need so you can surprise them during the holidays.
Some items may be out of your price range, but the small items needed here and there can make excellent gifts while also showing your roomie that you care and that you're listening to them.
So whether they simply need a new cast-iron skillet for the kitchen or more picture frames for their bedroom, you'll not only be on top of it and snag the perfect gift for them, but you'll also show them how much you care in the process.
3. Books
There's nothing quite like the smell of a brand new book to join your overflowing shelves. However, note that this gift is not for everyone. If your roommate is an English major, odds are they're a little tired of reading outside of classes. (Conversely, your roomie may be a giant book nerd and have a long list of upcoming books that they want to get their hands on).
If your roomie is one of the latter, books are a great present during the holiday season. All you need to do to select the perfect book gift is learn about the genre your roomie loves, take a look at some of the works that they currently own, and do a little research.
If all else fails, you can always take a look at the bestseller lists of various outlets, as you'll ultimately end up finding something that they'll like, but when in doubt, check their bookshelves out! There are plenty of books out there just waiting for you to find them and share with your roomies this holiday season.
4. Clothes
Everybody needs clothes, and so they are always the perfect holiday gift. That being said, clothes can pose a bit of a challenge, especially if you're not very close with your roomie (or know their size). While you can never do wrong with a new sweater or some matching pajamas, you can also take a look at your roomie's wardrobe to get ideas.
Take note of their personal style, the colors they typically wear and the types of clothes they turn to again and again. You can easily replicate some of their favorite pieces in a quick shopping trip, thus avoiding the ever-prominent "taste" problem.
Additionally, you can always ask your roomies what clothing they need. This is a good way to avoid any issues with guessing their sizes and you'll end up picking out the perfect piece that they actually wanted anyway.
If your roommate is the picky type, you can always take a trip out with them and have them select a few pieces they like, turning around to grab them at a later date. Whatever method works best for you, you'll end up with the perfect selection of gifts!
5. Alcohol
So long as you and your roommate are of legal drinking age, alcohol is always a solid holiday gift choice, as it allows you to go as expensive or inexpensive as your budget allows.
Simply select the type of alcohol your roommate likes and then shop according to your budget. If you can't snag alcohol that's too expensive, you can always spruce the gift up with an additional, complimentary item, such as a drinking game or new glasses.
Conversely, if you're not interested in buying them alcohol itself, you can always find items like games, drink jewels, and other like items that will be just as cherished for a fraction of the cost.
Basically, this is a simple gift that can feel impersonal, so be sure to add your personal touch to it and take it to that next level!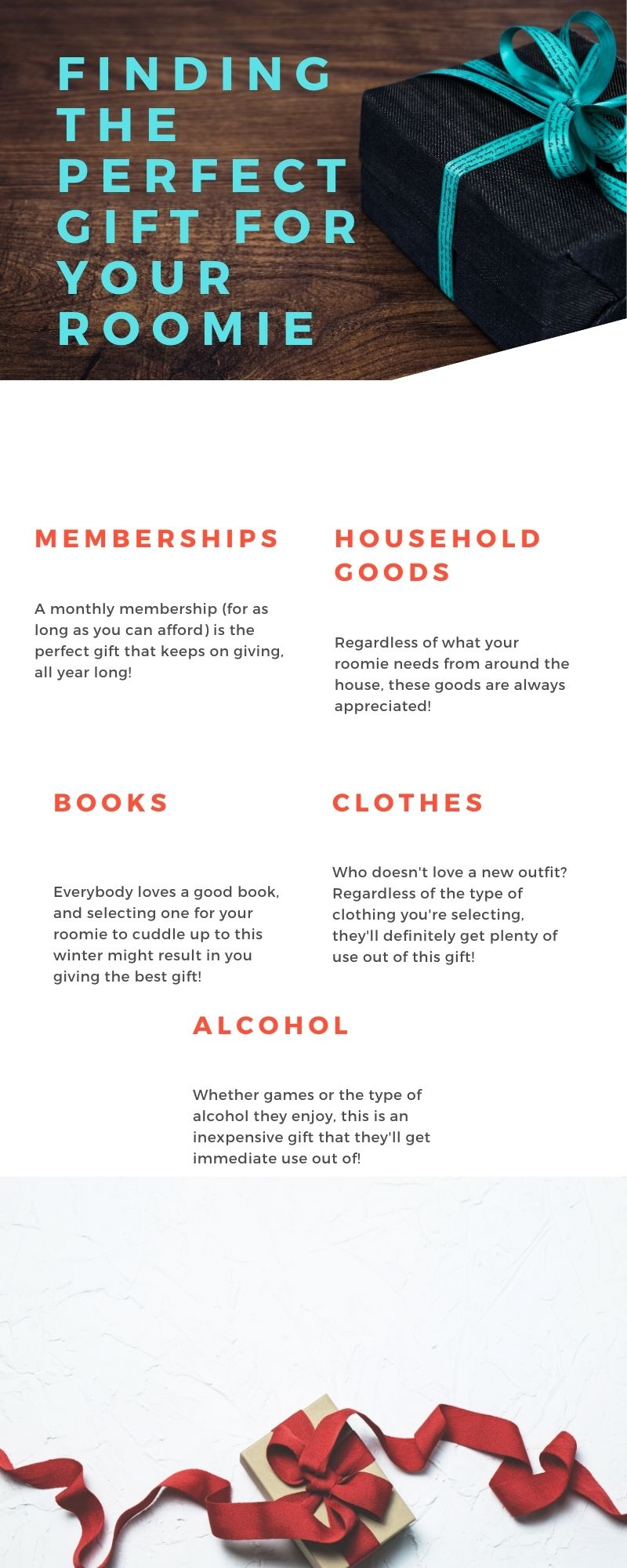 Infographic Via Canva
6. Binge-Worthy TV Series DVDs
Amidst the pandemic, we've all been relying more and more on television to get us through, especially now that winter has hit. Whether rewatching the same old favorites or taking up some new television that we never had time for previously, the amount of TV we're all watching has definitely increased in the past year. However, many of us don't have subscriptions to all of the many streaming services out there, and so there might be a few hit shows that we haven't seen yet.
If you know of any shows your roomie has been dying to see but doesn't have access to, purchasing some DVD sets of that show is a great way to help them survive the winter.
Again, this can be expensive, so feel free to only select a season or two, or a show with fewer seasons, but there are countless shows out there to select.
Just be sure that you or your roomie have a DVD player! In the age of streaming, many people don't, so you don't want to get them a gift that they can't even use!
7. The Necessities
As previously mentioned, you should always pay attention to what your roommates say they need. While this could mean household goods, you should also take note of whatever else is on their shopping list.
While it's a lot less fun than going out and selecting something they haven't thought of, you typically end up saving them money in the long run when buying them the things they need. So if you think they're going to go out and get it, beat them to the punch! Just be careful not to buy anything they need to quickly, or they may just beat you to the punch and you'll be without a present for them come the holidays.
It sounds ridiculous, but some people out there really do love getting socks for the holidays, so getting them such things is never a bad idea!
8. Comfy Blanket
Everybody uses them, and everybody loves to get them. Honestly, think of a time that someone has said no to a free blanket, I'll wait. Yes, we all have many of them lying around, but no, we wouldn't say we have too many (or even that we have enough).
Comfy and cozy blankets are the perfect gift for the winter, and again, they can be expensive or inexpensive, depending on your budget.
Most people find it helpful to pick these up in person, as you can feel how soft and durable they are in the store. However, if you need to do your shopping online, just be sure to read all of the reviews, as they'll give you all the details you need to ensure you don't end up with a cheap gift that feels even cheaper.
Of course, you can always splurge for a brand name blanket that sits atop an armchair as a decorative piece or grab them a snuggie that's perfect for those roomie movie nights. Regardless of the type of blanket you select, they'll absolutely love it and use it time and time again!
9. Thoughtful Items
This is the type of item that is going to win you major points when it comes to finding the perfect gift. Anyone can pick up any of the other items on this list, but a thoughtful item specific to the intended recipient truly can't be beat.
First, you should always consider what your roomie likes. Are they a big fan of a certain show? Are they the library type? What are their interests? You should start here and then begin your shopping.
When in doubt, you can always personalize the gift to them. Whether that means embroidering their name on an item or purchasing a pre-made item that speaks to their interests is up to you. Either way, they'll be shocked in the best way when they open your gift!
And despite popular belief, thoughtful doesn't need to mean expensive. The idea here is to show your roomie that you were thinking about them and that you know them well.
Basically, you'll need to think of a list of things they like or what their interests are and then begin your shopping second, rather than the other way around. This is sure to ensure your gift is specific to them and is one that they'll instantly fall in love with!
10. Food
Last, but certainly not least, it's never a bad idea to gift your roomie some food. As previously mentioned, you can always do this via subscription services, but on a more personal level, you can take this a step further and make them a meal.
As college students, it's no secret that budgets are much tighter than we'd like them to be. For that reason, a home-cooked meal can be done inexpensively, but what it says is so much richer.
Perhaps you select their favorite dish and make it for them, or pick an inexpensive dish and set up a movie night that you can all participate in. You can even get everyone in on it so everyone can bring a dish and you can have a holiday feast.
This option doesn't have to be expensive (though it can be), it just needs a little pre-planning and heart to go into it. But regardless of how you do it, your roomie is going to love it!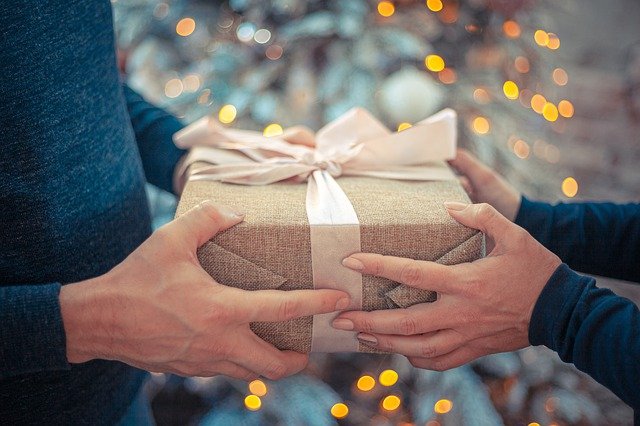 Photo Via Pixabay
The holidays are stressful enough without also considering the difficulty of finding the perfect gift for your roomies, especially if you feel the pressure to get it right. Whether your roomie is an expert gift-giver or you really just want to step-up your gift-giving game this year, you can breathe a sigh of relief.
Not only will these 10, budget-friendly gifts be a great starting off point when considering what to get your roomie, but you'll also be able to take care of everyone else on your list, with plenty of time to spare before the holidays.
Just make sure you start ideation and shopping now; the holidays are approaching even faster than you may think, and the perfect gift isn't going to sit on the shelf forever!
Happy shopping (and Happy Holidays) to all!