5 Reasons Why You Shouldn't Coordinate Decor with Your Roommate
By Naomi Fink
Moving into a dorm room or an apartment with someone else can be an exciting step in your journey toward independence. It's also a great opportunity to decorate your room the way you've always wanted to. There's just one catch: if you have a roommate, then your room isn't only your room; it belongs to both you and your roommate. This means that the way you decorate your room isn't entirely up to you. While getting in touch with your roommate to talk about color schemes and room themes may be a good place to start, coordinating the finer aesthetic details of your room together may not be the best idea. In fact, here are five reasons why you shouldn't coordinate decor with your roommate.
1. You may not agree on what looks best
You and your roommate might have the same taste in music and movies but coordinating decor means the two of you need to agree on what looks best...and that might not happen. You might like green while your roommate prefers orange. You might like things to have a clean, contemporary look while your roommate is more into the old-fashioned, woodsy look. Either way, if you're planning on coordinating decor with your roommate, then both of you need to be okay with each other's sense of style and agree on each other's purchases for the room.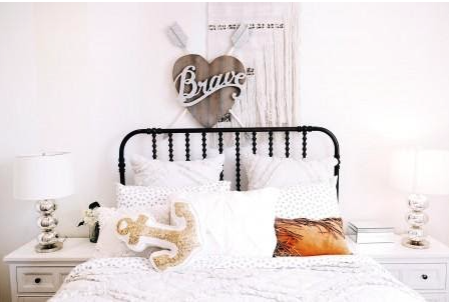 Photo via Unsplash
2. The room may not end up feeling very "you"
Even if you and your roommate approve of each other's styles, the way the room turns out may end up feeling like a compromise. By extension, this may feel somewhat inauthentic. If you're purchasing new items for your room, you want them to be representative of you! The way you decorate your room can be an expression of your personality, likes, and dislikes. Unless you and your roommate are truly on the same page about everything, it may be worth it to split the room in half and allow each of you to decorate your side as you see fit. Another realistic thing to consider is the fact that you and your roommate are probably not going to be roommates forever. You may be okay with compromising on decor for a semester but odds are you aren't going to want to buy all new decor again next year if you get a new roommate or choose to live alone. Make sure you're happy with your purchases independent of your roommate so that if/when you go your separate ways, you still have the things you like best and that feel most you.
3. You may have different price ranges
Regardless of what styles you and your roommate might like or which specific items feel authentically you, there's still the ever-pressing question of what you can afford. If you and your roommate come from different socioeconomic backgrounds or simply have different views about what prices are reasonable and what items are "worth it," it may be a good idea not to coordinate decor. As college students, many of us feel that cheaper is better, but this isn't always the case. If your roommate is pushing for something beyond your price range or wants to purchase something of sub-par quality just because the price is right, then it may be a sign that coordinating decor is not the right course of action for the two of you. There are enough roommate issues to figure out and talk through without arguing over the monetary aspect of decor choices.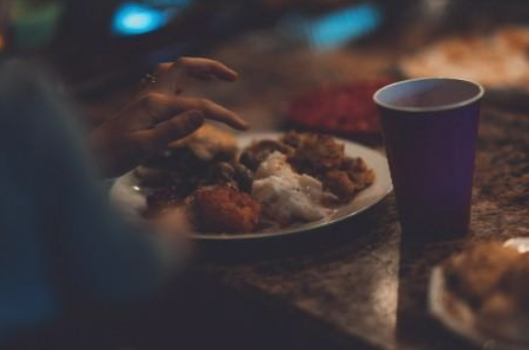 Photo via Pexels
4. Coordinating is a hassle
Let's say you and your roommate have similar price ranges and tastes in decor. It should be easy to coordinate decor then, right? Wrong. Coordinating can still be a hassle, especially if one of you is more of a planner than the other. For example, your roommate may see something in the store that they think would look great in your room and buy it on impulse. Meanwhile, you may have spent half an hour researching top brands and getting lost in the never-ending rabbit hole of Amazon reviews in an attempt to purchase the same item. The above is more of a communication issue than anything else but it's still something to consider. Do you really want to check in with your roommate about every purchase you're thinking about making? Not everyone takes coordination to this extreme, but in general, coordinating with your roommate can end up being more hassle than the aesthetic of your room is worth. Pick out decor that you like and that works with your finances; you'll have plenty of other things (class schedules, sleep habits, guest policies, etc) to coordinate with your roommate as the semester goes on.
5. What you end up buying might clash
One final reason against coordinating with your roommate is that even if you manage to compromise on decor styles, agree on prices, and go through the logistical hassle of coordinating, the things you purchase may still end up clashing. In fact, the likelihood of this happening is pretty high unless you and your roommate shop for each item together. Colors look a lot different in person than they do online or over FaceTime. Avoid clashing by opting for a general color scheme or room theme instead of trying to coordinate all of your decor with your roommate. Having a roommate and decorating your dorm room or apartment can both be wonderful things, but perhaps the logistics of each should be kept somewhat separate. Communicate with your roommate and make sure to be true to yourself in values, boundaries, and decor!
Interested in using our roommate matching formula to find the perfect college roommate for you? Create a profile & take the roommate quiz on Roomsurf! Get Started