9 Epic Ways to Celebrate Valentine's Day with Roommates
You don't need to be in a relationship to celebrate Valentine's Day. You can still enjoy the holiday and celebrate the idea of love and the love you have for other people with your roommates.
Long gone are the days of being sad that you're single on Valentine's Day. It's time to look at love in another light and celebrate this candy-filled holiday with the people you love to live with.
These are nine epic ways to celebrate Valentine's Day with your roommates to ensure your holiday doesn't go to waste.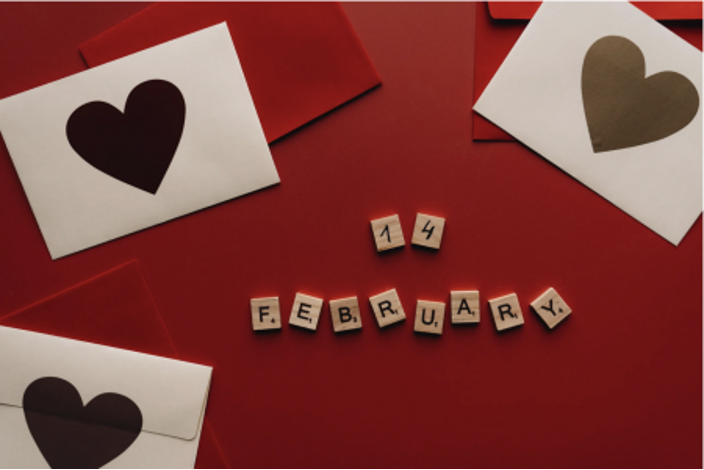 via Pexels
1. Celebrate with Chocolate
What is the number one thing associated with celebrating Valentine's Day? Chocolate!
Don't wait for someone else to buy you some chocolate and do it yourself so you can celebrate Valentine's Day with your roommates by indulging in a variety of chocolates. If you really want to go all out, get a chocolate fondue fountain and experiment with dipping different foods under it.
You'll be sure to have a sugar high after satisfying your sweet tooth.
2. RomCom Marathon
Who doesn't love watching a cheesy romantic comedy to celebrate Valentine's Day? Heat up some popcorn, buy some junk food, and indulge in a box of chocolates at you and your roommates enjoy some of the greatest rom-com movies of all time according to Rolling Stone.
3. Spa Day/Night
You deserve to pamper yourself to celebrate Valentine's Day. Whether you decide to book the day at a spa or do it at home, you and your roommates will feel relaxed and tranquil as you soak in healthy nutrients that make your skin glow and paint beautiful colors on your nails.
Don't forget to light some candles and put on some relaxing music to really get in a calming mood.
4. Do a Craft
If you and your roommates and the DIY type, then doing a craft is the perfect way to celebrate Valentine's Day. Browse Pinterest for some inspiration and ideas and choose which craft you'd like to do together then take a group trip to a craft store and get your supplies.
You can even all work on a craft that will serve as a decoration in your apartment such as a wreath, bar cart, or collage with photos.
5. Wine Tasting
What makes chocolate even better? Wine!
If you and your roommates have a special appreciation for different types of wines and the flavors that each bottle holds, a wine tasting is a perfect way to celebrate Valentine's Day together. You can either go to a winery and have a professional wine tasting or have one at home.
If you decide to have one at home, have each roommate buy a bottle of wine and research what foods pair well with it (chocolate preferred.) Then enjoy your wine tasting and experience the play on flavors between the food and the wine.
6. Have a Tea Party
Are you obsessed with Bridgerton lately and want to host a traditional English tea party? Valentine's Day is a great way to do it.
Get dressed up in your finest and most posh attire and sip on tea while enjoying light finger sandwiches and gossip about celebrities and high society. It's a fun way to tap into your childhood and posh alter egos.
7. Volunteer for the Day
Spread the love on Valentine's Day and volunteer in your community to give back. Whether you work at a food drive, volunteer at the library, or serve food at a community kitchen, you'll surely feel warm and fuzzy inside knowing you've helped people who need it most.
8. Painting with a Twist
Pour yourself a glass of wine and paint a beautiful canvas with the help of an instructor with Painting with a Twist. While you can go to a studio and do it with other people, the company also offers virtual events so you can do it right in your home! Who's thinking pajamas, wine, and painting right now?
9. Photoshoot Night
Is it time to give your Instagram profile an upgrade with some creative and unique photos? Pick a few of your favorite outfits, do your makeup, style your hair, and set up your apartment like a photoshoot studio and spend the night taking photos with your roommates.
Pro tip: Prop up your phone somewhere and use the self-timer to get cute photos of all of you together!
How Will You Celebrate Valentine's Day?
Now that you have nine awesome ideas of how to celebrate Valentine's Day with your roommates, how will you decide to do it?
Will you indulge in chocolate and wine or sit in front of the TV rewatching your favorite romantic comedies? Maybe you'll get in touch with your creative side and do a craft or participate in Painting with a Twist.
No matter what you do, always appreciate the ones you love and those who love you back!
Interested in using our roommate matching formula to find the perfect college roommate for you? Create a profile & take the roommate quiz on Roomsurf! Get Started