What to Do if Your Roommate Gets COVID
By Elise Nelson
Navigating life with a roommate, whether you're living in a house, an apartment, or a dorm, can be stressful enough as it is. You may spend a lot of time reading up on roommate etiquette and coming up with detailed roommate agreements. Living together in harmony means working out bills, chores, conflicts, personal space, and more. On top of that, there's now one more challenge thrown into the roommate mix: COVID. It's a scary thought, but it's important to think about what to do if you or your roommate test positive for COVID.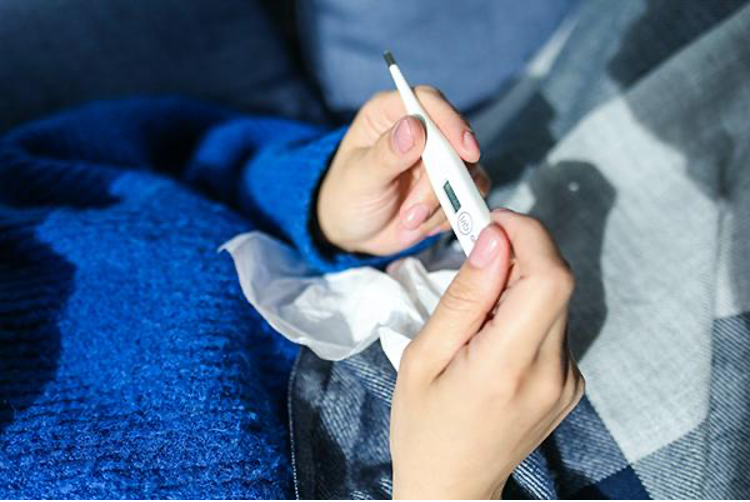 Photo by Polina Tankilevitch from Pexels
Remain calm and create a safe plan together.
Your roommate just got the test results back: they are COVID-19 positive. A few immediate questions may cross your mind: "Does this mean I have COVID too? Will I have to quarantine? Should I stay somewhere else for a while?" First things first: make sure your roommate is alright. Try to remain calm and avoid making any decisions. You and your roommate will be quarantined, so take some time to make sure you both have everything you need. Ordering groceries or takeout for contactless delivery is going to be your best bet, so make sure you're set to use services like Instacart or Uber Eats.
Your first instinct may be to head home to your parents' house, but this isn't always the safest choice. Remember that the goal is to keep contact with others as minimal as possible, so it's best to just stay put.
Get yourself tested as soon as possible.
Many schools have developed their own guidelines for what you should do if your roommate tests positive, so check your college or university's website or contact the campus health department for specific procedures. Generally, the CDC considers roommates to be close contacts, so you should make an appointment to get tested for COVID as soon as possible – even if you aren't experiencing symptoms.
Some schools, such as the University of North Georgia, offer COVID testing at their Student Health Services locations. Otherwise, you can schedule an appointment with your health care provider, your local urgent care center, or CVS's Minute Clinic.
Quarantine immediately. Self-isolate, if possible.
Even if you don't feel sick, it's important for you to quarantine after discovering that your roommate is COVID-19 positive. According to the CDC's definition, close contacts of COVID patients should stay home for 14 days. Monitor yourself for any symptoms and check your temperature frequently. Your local health department may have specific qualifications to shorten your quarantine period.
Your sick roommate should self-isolate (stay away from others in the home) until at least 10 days since symptoms first appeared, or until symptoms improve. Of course, this isn't always possible if you're living in a dorm room. Check with your school to see if there are any temporary housing solutions available for sick students and close contacts. Penn State's Eastview Terrace, for example, has been used as a quarantine and isolation space.
Avoid contact in shared spaces.
You should try to remain as isolated as possible, but it's only logical that you'll need to enter a common space every so often, like the bathroom or kitchen. Avoid being in these locations at the same time as your roommate. Disinfect thoroughly when you're finished with the common space. The CDC also recommends wearing a mask when you do need to be in shared spaces.
In the same vein, avoid sharing any objects, like kitchenware. It may be best to include some disposable plates, napkins, utensils, and cups with your grocery order, and you should each have your own food items. Again, keep things as separate as possible and disinfect when you can.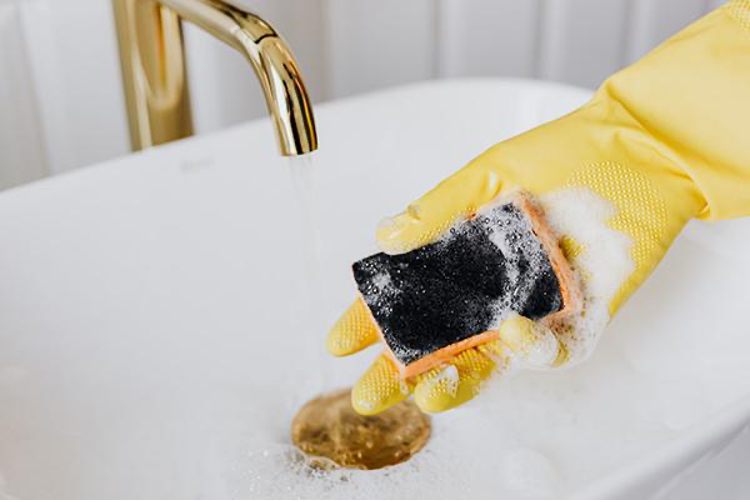 Photo by Karolina Grabowska from Pexels
Sanitize and disinfect a little extra.
No matter what degree of cleanliness you normally maintain in your home, it's important to step up the sanitization efforts. Retrace your steps and thoroughly disinfect any surfaces and objects that you come in contact with, especially if they're shared with your roommate. You'll want to kill any germs as quickly as possible – even if you think you might be healthy. Hand sanitizer and frequent hand washing are a must during quarantine. If possible, try to do some extra loads of laundry to take care of any worn clothing and your bedsheets.
Remember to support each other.
Above all else, you and your roommate should support each other. Getting COVID is a very stressful situation and the extra support is important when contact with anyone outside your residence is limited. If only your roommate is sick, you can care for them while still maintaining a safe distance, and vice versa. Try leaving any medications and food at their door, and make sure they are staying hydrated. You can also virtually keep each other entertained by texting, video chatting, playing online games, or using Teleparty to watch shows.
Remember that you and your roommate are in this together, and you will get through COVID together.
Interested in using our roommate matching formula to find the perfect college roommate for you? Create a profile & take the roommate quiz on Roomsurf! Get Started